About Us
India has always been the hub of spices. Since the beginning, India has been the largest producer, consumer, and exporter of spices. Today, Indian spices are popular in the market for their taste, texture, and aroma. We, Samir Traders are involved in the manufacturing and trading of blended spices to give our contribution to the industry. Our offered range of high-quality blended spices includes Tea Masala, Nimbu Shikanji Masala, Egg Kheema Masala, Haleem Masala, Korma Masala, Chhole Masala, Panipuri Masala, and more. Our products have been widely in demand for their authentic taste and aroma.
Established in the year 1985, we are committed to serving the market with our excellent quality products with complete customer satisfaction. Our infrastructure equipped with advanced types of machinery has helped us maintain the hygiene, quality, and purity of our products. Our quality control team have tested our products on various parameters to ensure the top-notch quality of our blended spices.
We strive to deliver 100% pure & natural blended spices with no artificial preservatives and colours to our client base at the most affordable rates.
Vision & Mission
We offer the most authentic taste of traditional blended spices by providing excellent taste and value for money products to our clients.
We aim for complete customer satisfaction of clients with our premium quality products and excellent service.
We try to give our client-base restaurant like taste with less effort and time with our east recipes.
Our Philosophy
Since our inception, we are dedicated to giving an extraordinary taste and aroma with our blended spices. At our production unit, we use the best handpicked raw materials to give an authentic and natural taste to our clients. We believe in serving quality to our valuable clients. Our quality control team ensure our product such as Egg Kheema Masala, Haleem Masala, Korma Masala, etc. follow food safety and quality standards. We do not use any preservatives, colours, or artificial flavours in our blended spices to make our products healthy for our clients. We ensure complete customer satisfaction with the Indian taste of your cuisine.
Why Choose Us?
As a leading manufacturer of blended spices, we assure our clients serving the best spices. We ensure on-time delivery of products to our clients.
Some facts that helped achieve milestone:
High quality products
Skilled staff support
State-of-the-art infrastructure
Affordable pricing
Transparent dealings
Complete customer satisfaction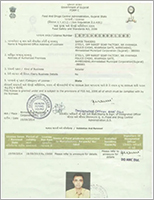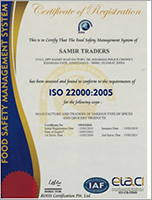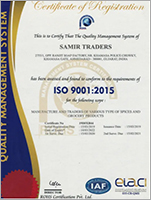 Read More